5 Tech-Trending Healthcare Insurance Articles to Kick-Start the New Year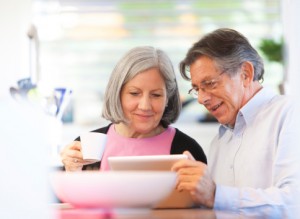 A few foretelling articles have been published recently. To kick start the beginning of a fresh year, here are some must-read Healthcare Insurance articles Cincom Eloquence staff thought deserved some recognition.
5 Insurance Tech Trends for 2014
From aerial and digital imaging, business intelligence to customer experience management, this article, "written by John Sarich covers the leading insurance issues of the new year. The P&C industry is opening their doors to new technology. However, as the industry is on the front line of change, industry users must develop and launch products that meet specific needs in the marketplace. The technologies that now exist have the capability to make end-business user work easier, more reliable and deliver information and service where it is required.
4 Key Technologies for Capturing Insurance Growth Markets
Nathan Golia has recently published this article regarding the speed and consistency of common operating platforms and the effective and proactive use of analytics. Mexico, Thailand, Colombia and Indonesia are among 17 emerging "rapid growth markets" that are challenging the BRIC countries (Brazil, Russia, India, China) in opportunities for insurance growth. Golia explains what technologies are influencing their all these expanding countries and why insurers need to evaluate their risks across all those geographies to carefully evaluate the drivers for growth.
This Insurance Networking News article written by Chris McMahon highlights key points from a recent Aite Group report. P&C insurers are predicted to focus too much on consumer-facing mobile/tablet capabilities in 2014. Shifting mobile strategies, the changing value proposition of usage-based insurance, and claims innovation for homeowners' insurers are trends that are anticipated to change the industry in 2014 and beyond.
Top 10 Issues Roiling Healthcare in 2014
Top issues among P&C providers and payers centers around how consumers are a bigger influence in insurance than ever, forcing these insurers to adapt. From how new technology is refreshing clinical trials to how social, mobile, analytic and cloud technologies are coming together, this article written by Kelsey Brimmer with Healthcare Payer News covers it all while delivering this key message: fast, frequently used and frugal technology will lead towards true innovation this year.
US Document Creation/CCM Systems
Sarah Bogan, Tom Benton and Lis Maguda with Novarica co-authored this stellar report revealing document creation and customer communications management (CCM) systems and services, summarizing the vendor organization, client base, technology used, differentiators, lines of business supported, deployment options, implementation approaches, upgrades and enhancements, and key functionality. Featured in this report is also Adobe Systems, Thunderhead.com, HP and Cincom Systems.
Related links:
Source: Document Solutions